Hurricane Mathew slammed into Haiti last month killing hundreds of people. Some media outlets reported the death toll at more than 1,000. However, a month later, the storm's damage has turned an ongoing humanitarian issue into an urgent crisis.
More than 800,000 people are in "need of immediate food assistance," and 112,000 children are at risk for "acute malnutrition," according to a press release by the United Nations.
A report by Nick Miroff at The Washington Post described Haitians overrunning donations trucks in order to survive.
"Within minutes there were people pouring through a notch between the mountains, hollering and stumbling down the rocky hillside toward the truck. 'No pushing, no pushing!" Noel yelled. "There is enough for everyone!' It wasn't true. The latecomers got nothing. But many others did, and Figaro Phito, 29, hugged his sack with both arms, like a pillow. 'This will keep us alive until another donation arrives," he said. "Because that is our only way to survive right now.'"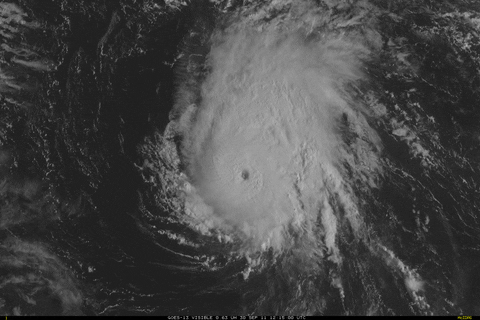 Hurricane Matthew may be the catalyst for this current crisis, but hunger in Haiti has been a problem for many years. A 2010 earthquake in Haiti killed 300,000 people, and displaced many more from their homes, according to the official government count. However even before that crisis, Haitians struggled to eat, and the reason is closely tied to U.S. policy.
In the 1970s, agricultural production in Haiti made up half of the gross domestic product, according to NBC News. In 2010, it made up only a third. The two main reasons for the decline are environmental degradation and bad trade policies on rice.
Rice has been grown in Haiti for hundreds of years, but the country imports a lot of foreign rice.
During President Bill Clinton's administration in the 1990's, he championed a policy that forced Haiti to drop tariffs on imported subsidized rice from the United States. Lowering the tariffs made imported rice, nicknamed "Miami" rice, cheap. The cheaper U.S. rice flooded the Haitian markets.

The policy helped severely damage rice farming in the country. Haitians started buying and selling cheap subsidized rice instead of Haitian rice. After the earthquake in 2010, Haitians complained about U.S. subsidized rice.
"There's a long history in Haiti of groups like USAID flooding the market with rice and other imports," Jean Andre Victor, a Haitian agronomist tod NBC News. "This is not what we need. We need real help and that means completely changing the agricultural system."
Flickr/PWRDF – flic.kr
The U.S. and other foreign markets still pump rice into Haiti. A U.S. Department of Agriculture report released earlier this year said that Haiti is a "major market" for American rice. It makes up 10 percent of the U.S. rice exports and makes about $200 million a year for the American rice industry.
In the wake of the 2010 earthquake, Clinton apologized for that damaging policy he called a "devil's bargain," according to Democracy Now.
"It may have been good for some of my farmers in Arkansas, but it has not worked. It was a mistake. It was a mistake that I was a party to. I am not pointing the finger at anybody. I did that. I have to live every day with the consequences of the lost capacity to produce a rice crop in Haiti to feed those people, because of what I did. Nobody else."