(CNN) — In a poll preceded by deadly protests, Egyptians approved a constitution drafted by a Muslim-dominated assembly, unofficial results show.
A preliminary tally of the vote published by state-run Egynews shows 64% in favor of the constitution and 36% against it. The country's electoral commission will hold a news conference Monday to announce the final count.
Members of Egypt's leading opposition party said Sunday that they were planning to appeal the results.
"We don't recognize this as a legitimate constitution," said Amr Hamzawy, a member of the opposition National Salvation Front.
Khaled Dawoud, a spokesman for the opposition party, said they had filed several cases in administrative courts to challenge the vote.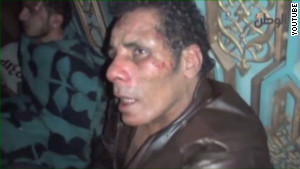 Egyptian opposition allege vicious abuse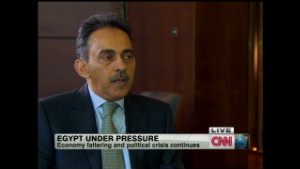 Egypt under pressure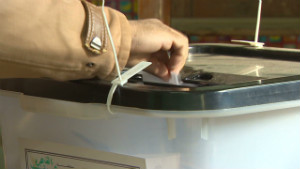 Egyptians take to the polls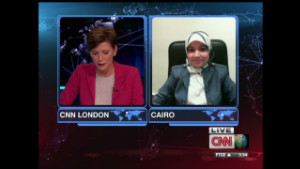 Egypt's constitution "guarantees rights"
Voters went to the polls Saturday in a second round of voting, this time in 17 provinces largely loyal to President Mohamed Morsy and his ruling party.
The first round of voting occurred about a week ago in more liberal provinces such as Cairo. In that round, the referendum passed with 57% of the vote.
In days leading up to the vote, a deeply divided Egypt took to the streets.
For a second week, clashes broke out Friday in the coastal Mediterranean city of Alexandria between Muslim Brotherhood protesters, who were supporting Morsy, and opposition demonstrators.
Hurtling stones injured 80, according to official news agency Egynews. Riot police intervened and fired tear gas.
Opposition groups have reported allegations of widespread abuses including voter intimidation, bribery and other violations.
The National Council for Human Rights said it sent 610 reports of violations to the commission, including early closure of polling stations, according to state-run Egynews.
Egypt's upper house of parliament is receiving 90 new members Sunday morning, according to state-run Nile TV.
The additions will fill one third of the 270-member body in accordance with Morsy's constitutional prerogatives, it said.
Appointed members represent 17 political parties, a presidential spokesman said.
The body would take over the power to issue laws from the president once the constitution is approved.
Critics of the constitution say it was passed too quickly. Liberals, Christians and other minority opposition groups say they felt excluded from the Constituent Assembly that drafted it . They say the wording does not include their voices, and want a new assembly.
Opposition members say the charter uses vague language and will not protect the rights Egyptians fought for in last year's revolution, which ousted former President Hosni Mubarak.
Supporters of the constitution herald what they say is its protection of personal rights, especially its provisions on handling of detainees in the judicial system, which made capricious use of its powers under the former government.
International rights group Human Rights Watch said the constitution "protects some rights but undermines others." It "fails to end military trials of civilians or to protect freedom of expression and religion."
The rocky road to the referendum began when judges threatened to shut down the assembly tasked with drafting the constitution. Morsy then issued an edict in late November declaring all of his past and present decisions immune from judicial review until the holding of the constitutional referendum.
He also sacked the head of the judiciary, which had many members who were still loyal to Mubarak.
Protesters took to the streets, saying the decision is dictatorial.
Morsy dropped his decree, but the situation remained tense. Violence raged, producing incidents that have raised the ire of international human rights groups, though these have not been systematic, as was the case under the former government.
The outcome of the election is important to the stability of volatile North Africa and the Middle East — where Egypt is a key player.
Journalist Sarah Sirgany contributed to this report.
___________________________________________________________
COMMENT: HAITIAN-TRUTH.ORG
Yet again the principles of Democracy have been used to destroy Democracy and install a violent, probably blood Religious Dictatorship. Americans love the sound of "Democracy" when spoken, and want everyone to accept their dictates, or suffer the consequences. Some nations really benefit from what we view as dictatorship. In Haiti, anything would be better than the "elected Parliament" controlled by brown bags stuffed with $100 American bills – no cheques, no credit cards and definitely, no Haitian gourdes.
It is time for the Americans to force these criminals into a situation in which they must live with the disasters they create.
Cancel visas of those who work to overthrow, or undermine the government of Laurent Lamothe, including those of King Martelly and Prince Olivier. Unfortunately, Queen Sophia has American citizenship.
Lamothe is our best chance for any sort of stability and progress.