Jan 11, 2018
WITH FRIENDS LIKE THESE, WHO NEEDS ENEMIES???
DO WE HAVE ANY REAL FRIENDS? OR ARE WE JUST SMALL POLITICAL PAWNS FOR MAJOR NATIONS TO USE AGAINST EACH OTHER IN THEIR BIG GAME?
I THINK WE ARE ALONE.
COLLINS
Within the last week, Trump has created two major outrages to diminish Haiti and its 12,000,000 challenged people.
Via his embassy in Haiti,  Trump has pressured President Moise into allowing  the Unconstitutional Prolongation of 10 time-expired Senators, including Beauplan, the criminal Privert's embedded weapon against our elected government.

Senator E. Beauplan is one of Haiti's major success stories. He has managed to become one of Haiti's most successful drug-dealers, pumping tons of cocaine into the American system, creating a profitable medical industry, within the American economy: Lost employee work hours requiring expensive drug recovery programs.
It is a growth industry!
Beauplan is a smart investor, putting some of his Cocaine Cash  into a Senatorial campaign, which effectively made him immune to prosecution. (Prolongation extends this immunity for years!) Beauplan was given control of Privert's PETROCARIBE Dossier with the simple goal of destroying President Moise's government, along with the reputations of other threats to Lavalas revival, such as Michel Martelly, Wilson Laleau and Laurent Lamothe. Legitimate Discharges for earlier government service are withheld to eliminate competent non-Lavalas people.

And the Trump people think prolongation of Beauplan's term, allowing him to create more chaos, is a positive element in Haiti's struggling efforts to build democracy, infrastructure and a decent economy?
Haiti has a Constitution and we cannot allow outsiders to force unconstitutional solutions upon important international subjects. Because of foreign interference – in addition to this month's meddling – until Martelly, we never had a really free-and-fair election. The International Community forced solutions upon Haiti that had absolutely no relationship to Democracy. We endured a generation of Aristide/Preval/Lavalas because of this interference.
Jovenel won free-and-fair TWICE which would serve as a "best out of three" concept.
Financial sanctions decreed by the Trump Administration against Venezuela, including prohibiting banking transactions, result in Venezuela no longer sending oil to Haiti since October 2017. The Bank of the Republic of Haiti (BRH) is no longer able to make payments in foreign currency,  to Venezuela because of US bans.
Perhaps we are paying for our refusal of Trump's request for Haiti to abandon its historic obligation to Venezuela, dating back to Simon Bolivar. Trump is a "Get Even' type of person.
Our honor is timeless.
Maduro is a passing element in history.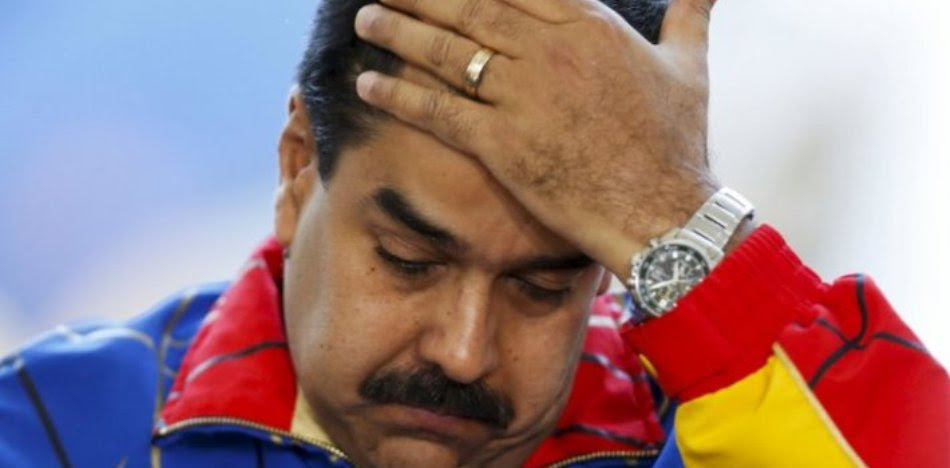 Via the sanctions, Trump has effectively destroyed Haiti's PETROCRIBE assistance, meaning that a number of infrastructure projects will be derailed and fuel prices will go up. The price of transportation will explode, having an impact on all working people and those who send their kids to school!   Strikes are a predictable result, placing more pressures on President Moise.

The PETROCARIBE disaster will place excessive pressures upon President Moise's struggling government. It will make his efforts of susceptible  to opposition efforts to unseat him, in their chaotic, suicidal game of Musical Chairs.

The Opposition game of Musical Chairs is not focused on providing a better alternative. Its only goal is the destruction of our Democratically elected government, with no alternative.
This has always been the Lavalas/Aristide goal.
Unstructured chaos!
PETROCARIBE:  The  hypocritical Trump government  still imports something like 5.9% of its petroleum requirements from Venezuela. 5.9% is a huge number of barrels. Really dwarfs what Haiti gained under PETROCARIBE but the PETROCARIBE means more to Haiti's economy than the 5.9% means to the American economy.

People will starve in Haiti because of Trump's boorish, callous, disinterested handling of Haiti's problems.
And as Trump torpedoes the Haitian economy he will dump almost 100,000 Haitians into the inferno, as the Trump administration removes the immigration status of countless Haitians ( 58,000 TPS plus others) who have created productive lives for themselves, and contribute a great deal to the American society/economy. Haitians have to lowest unemployment rate of any ethnic group in the States.
The also send more than $2,500,000,000 to their families in Haiti.
Remove this financial lifeline, and more Haitians will starve.
By tossing 100,000 Haitians out Trump creates double jeopardy. He removes a productive element from the American economy and creates an expanding emergency in Haiti, an emergency that will eventually require American assistance.
As an economist I can say this is not much of an economic solution  for either Haiti, and especially the American economy.. Even though Trump claims to be "A very balanced genius" this action is DUMB! DUMB! DUMB!
HAITI DESERVES BETTER!
JOVENEL MOISE IS STRUGGLING TO MAKE AN EFFECTIVE GOVERNMENT FROM THE DEBRIS LEFT BEHIND BY A GENERATION OF LAVALAS CRIMINAL STUPIDITY.
ALL PATRIOTIC HAITIANS MUST PUT ASIDE THEIR DIFFERENCES AND HELP HIM IN HIS COMBAT AGAINST THE "FORCES OF EVIL."
______________________________________________________
COMMENT: HAITIAN-TRUTH.ORG
READ THIS HAITILIBRE ARTICLE ON PETROCARAIBE
https://www.haitilibre.com/en/news-23232-haiti-flash-no-more-oil-from-venezuela-for-haiti-because-of-trump.html
FLASH : No more oil from Venezuela for Haiti because of Trump
10/01/2018 12:25:04
Jude Alix Patrick Salomon, the Minister of the Economy and Finance has revealed that the financial sanctions decreed by the Trump Administration against Venezuela, including limiting banking transactions, result in Venezuela no longer sending oil to Haiti since October 2017, the Bank of the Republic of Haiti (BRH) is no longer able to make payments in foreign currency, because of US bans.
As a result, the PetroCaribe fund is no longer supplied and Haiti is deprived of this important source of low-rate financing. Recall that previously and according to the price of a barrel on the international market, the Haitian Government transferred from 40% to 75% of the amounts collected, to the PDVSA Petroleo SA, the difference that can be paid by Haiti, over 25 years at a rate of annual interest of 1% after a grace period of 2 years. Note that the change in the percentage retained by Haiti depends on the price per barrel, the higher the price per barrel, the more the part retained by Haiti and vice versa.
A situation that makes things more difficult in Haiti, which must now obtain fuel in the international market and is more exposed to fluctuations in the spot market (market or purchases are settled immediately opposite the markets to the long term, while waiting to find a viable alternative, such as long-term fuel orders, which will require guarantees from Haiti…
MICHAEL COLLINS
PORTLAND, ORGEON