LAGUNA SALADA, Dominican Republic — When the summer draws to a close, it should be time for Elaihi Chalis, 15, to go back to school.
But without a birth certificate, she says she won't be able to enroll in her local high school and will have to stay home or find a job — not only dashing her hopes to continue educating herself, but also limiting her ability to significantly contribute to national economy down the road.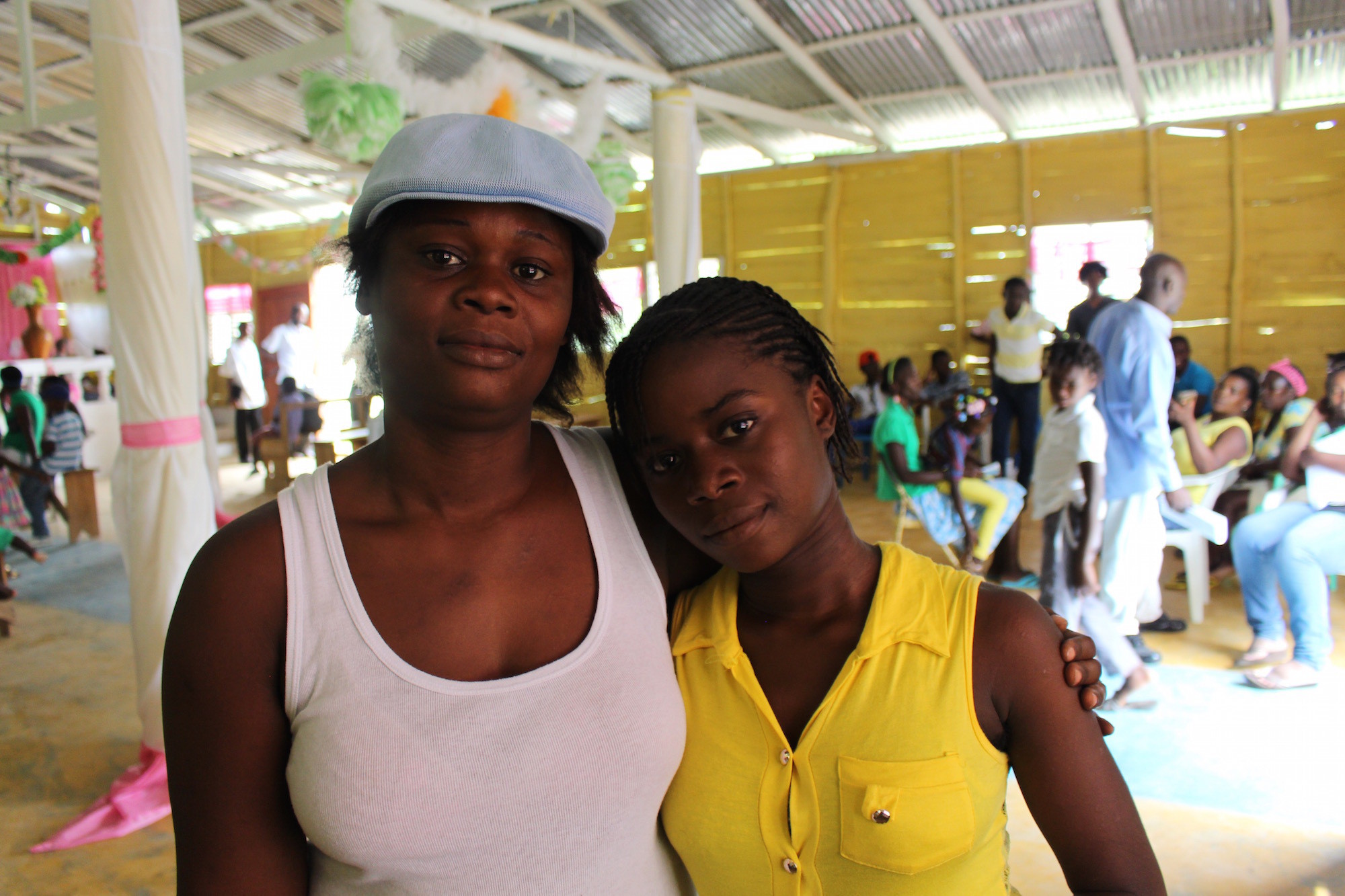 Elaihi Chalis, 15, has no documents to prove her birth in the Dominican Republic. She now faces the threat of deportation.
Going back to school is just one of Chalis' worries. Though she was born in this country, she and her mother say the hospital refused to provide documentation of her birth because her mother is an undocumented immigrant from Haiti. Like thousands of other minors, she does not have citizenship in either the Dominican Republic or Haiti, making her stateless. After the deadline to register with the Dominican government as a foreign national passed last week, Chalis now faces the threat of deportation.
"Why do they want to take us and send us to Haiti?" Chalis said in an interview with The Huffington Post. "I don't want to go. I don't know anything about Haiti."
A series of Dominican legal developments since 2004 have eliminated the concept of birthright citizenship here. A 2013 decision by the Constitutional Court applied the new standard retroactively, effectively stripping thousands of Dominican-born people of their citizenship.
Dominican officials have staunchly defended their widely criticized efforts to codify citizenship standards that exclude people born in the country to undocumented parents, arguing that sovereign countries have the right to decide their own citizenship laws. To highlight how reasonable their policies are, they point to a program that ended in February and was designed to restore citizenship to those who once held a Dominican national ID card or passport, and to allow people born in the country to register as foreign nationals with a two-year pathway to citizenship.
Roughly 56,000 people who had previously held Dominican passports or other national identification documents will have their citizenship restored through the plan, which ran for over eight months, officials say.
But fewer than 9,000 people born in the country who lack proper documentation signed up for the naturalization plan, a figure that immigrant rights groups and international human rights organizations say falls short of the roughly 200,000 people they think may have qualified. A coalition of nongovernmental organizations including Save the Children and World Vision says 60,000 of those stateless people are children or teenagers. The overwhelming majority of the Dominican Republic's stateless people are of Haitian descent and black, leading critics to say racism has played a role in pushing these policies forward.
A second plan to normalize the status of undocumented immigrants passed last week, leaving those who didn't register no further options for obtaining legal residence.
A visit to the Dominican Republic's impoverished countryside highlights the number of children who, like Chalis, have a claim to Dominican citizenship and missed the change to register for naturalization. It's a problem that promises to expand with time, as new generations of children born here to undocumented or stateless parents will continue to lack access to Dominican citizenship.
Dozens of children and teenagers in Laguna Salada who were born in this country say they left the hospital without proper documentation.
Part of problem is authorities who have refused to give birth certificates to children born to undocumented parents, people here say. Some parents say the hospital where their kids were born never gave them a record documenting the child's birth. Others say they gave birth at home — which still occurs with some regularity in the Dominican countryside — and that authorities said they had no way of proving the children weren't born in Haiti.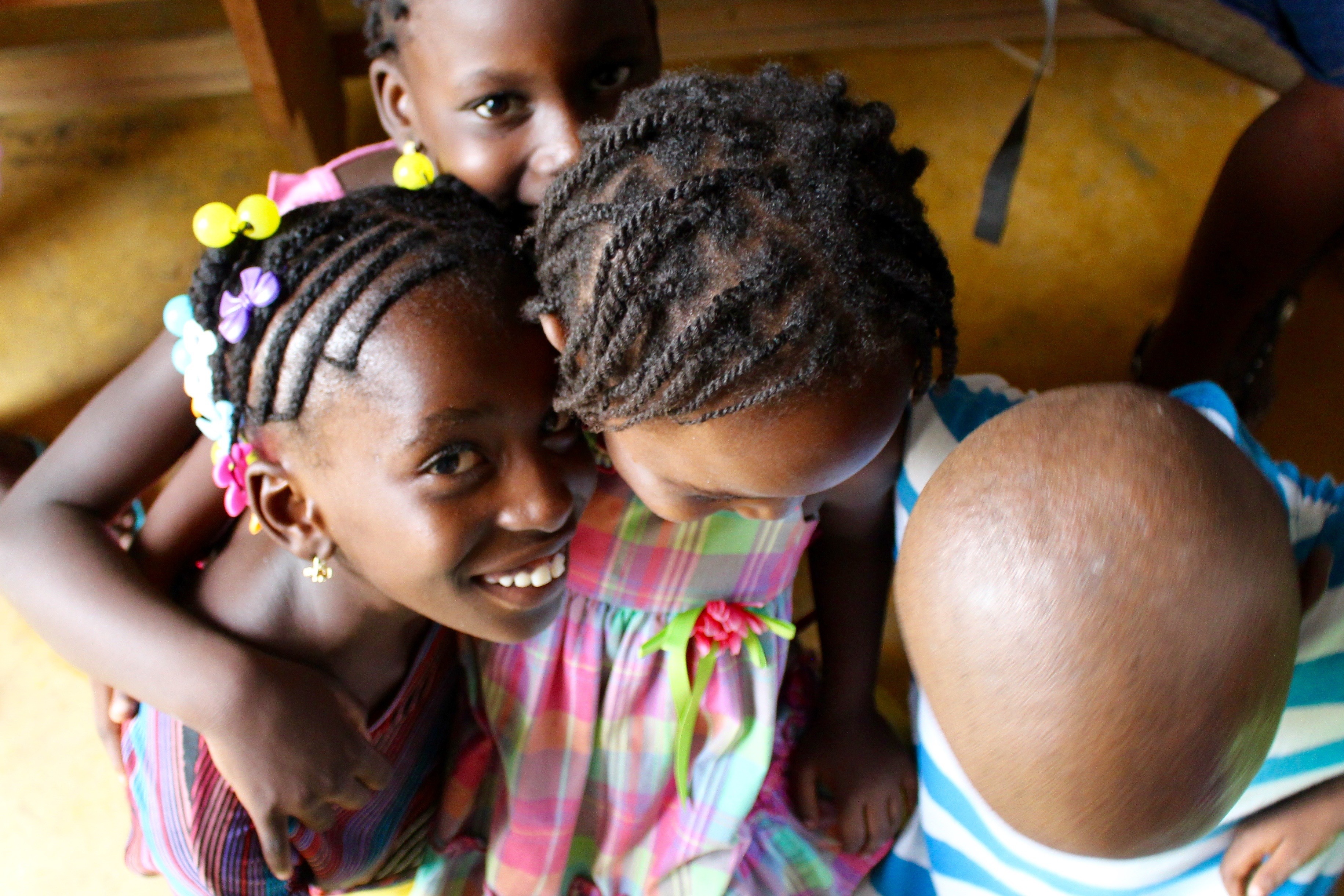 This 9-year-old girl, left, was born at home. Her mother is undocumented and has been unable to secure a birth certificate for the child, who is not recognized as a citizen of any country. Born and raised in Laguna Salada, she could be expelled to Haiti, where her mother was born.
Bureaucratic inefficiency also plays a role. Many parents with several children say some received documentation at birth while others did not, without explanation.
Stephania Joseph, 18, was one of the nearly 9,000 people who registered as a foreign national with a two-year path to naturalization even though she did not have proper documents showing she was born in the Dominican Republic. She says she wasn't given so much as a "constancia de nacimiento" — a document Dominican hospitals give to children born to foreigners instead of a birth certificate. She has three siblings, one of whom was born in Haiti. Of the three, only one received a birth certificate.
"They gave one of us papers, and not the rest of us," Joseph said. "I don't know why."
For some, misinformation has taken a toll. José Luis Buena, 17, says he didn't know he qualified for the naturalization program until after the deadline had passed. He says he was born in the town of Castañuela, but was never given a document to prove it.
Most people here say they're frustrated with the way authorities have carried out the process. Some, many of whom don't speak Spanish well, didn't understand how to register their children and set them on the process toward naturalization. Some didn't know the deadline to register had passed. Others fault interminable lines or inability to acquire needed documents. The high cost of seeking legal help also deterred parents, many of whom work as farm hands or servants.
"I went to ask for my children's papers at the hospital and they told me I had to go to a lawyer," said Lucile Alexis, the mother of three Dominican-born children. "I don't have money to pay a lawyer."
While government officials say activists' claims of the number of stateless people is overblown, Heródetes Gravia, a pastor who serves the Haitian-Dominican community, says the problem is widespread.
"Most places I've gone as a pastor, as a missionary, I confront this problem," Gravia said. "Places where there are many immigrants of Haitian origin, but people don't have a single document to say whether they're Dominican or Haitian."
Many Dominican officials are outraged at the criticism they've received from abroad. Dominican Foreign Minister Andrés Navarro said Tuesday the government would announce a plan to counter what it calls "misinformation" being spread by the international media.
Officials say the Dominican-born children who possess no citizenship in any country are not actually stateless because the Haitian constitution allows them to apply for citizenship based on their heritage.
Haitian President Michel Martelly, however, has said that his administration does not consider Dominican-born children of migrants to be Haitian nationals, according to Dominican daily Listín Diario.